Put a Little Tikes Playground in Your Yard and Watch Your Child's Imagination Come to Life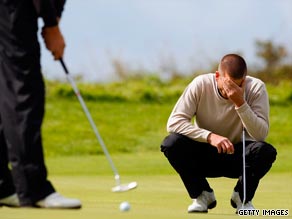 If you put a Little Tikes playground in your yard your child's imagination will come to life. There are a couple of different playgrounds available, some of them have swings and some include climbing walls, while others have slides. Whatever playground you can get, you can sure that your child will always have something to do.
We have the adventure playground in our yard and our son has the best times out there with his friends. We will see them climbing the ropes, while some kids are swinging or going down the slide. They all use the fort that is on the top of the sliding board to hide or as a lookout for bad guys.
When it gets hot outside we take the toys out of the storage area and fill it up with water so there is a place they can get wet. They love everything about the Little Tikes playground. We have it by his cottage playhouse. When the kids are done having their drinks and snacks in the house, they can come right back outside and jump in the water.
Under the fort and the slide, there is a covered sandbox. When our son decided that he wanted to go digging for dinosaur bones we took the ones that were on the Halloween skeleton and buried them in the sandbox. He was thrilled when he started digging and actually came up with a bone in his own sandbox. Now he and his friends dress up like archeologists and spend hours digging for bones. Pretending when you are four years old is great, and having a Little Tikes playground certainly gives them plenty of opportunities to do this.
The ideas that the children come up with are amazing. Some days they pretend to be pirates looking for buried treasure, one of the boys will climb to the top of the ropes and play lookout. What they don't know is that I go outside before they come over and bury pennies for them to find. When they find the buried treasure they have a great time sharing it.
When some of the older kids come over, I don't worry about them using the Little Tikes playground because it is strong enough to hold 9 and 10 year old children. It is great to see them all playing together. The older kids even do some digging and swinging.
My sons' friend has one of other Little Tikes playground sets. This one has two climbing places, two slides and a tunnel. The tunnel seems to be their favorite place. They love crawling through to catch each other or to see who can go faster. They also pretend to be working underground where they have to make their way through different obstacles to save someone who is trapped at the other end.
I find it fascinating to see what the children can do when they use their imagination. They have hours of adventures each day they play on their Little Tikes playground and every one of them will be remembered forever.